The CliffsNotes version of all you need to know 

for tonight's premiere on HBO:

From the creator and Executive Producer of
Six Feet Under
"I am not that familiar with vampire fiction.
 I've never read an Anne Rice book, I never watched Buffy. 
Anna Paquin (
The Piano, X-Files, Darkness,
the ever-upcoming
Trick-r-Treat
) is cast as Sookie Stackhouse, a Louisiana waitress who can hear thoughts à la Mel Gibson in 
What Women Want
, a talent that understandably hampers her love life.  
Enter Bill Compton (Stephen Moyer), a "handsome 173-year-old" who returns to his hometown as vampires worldwide are "coming out of the coffin" due to a new Japanese "synthetic blood nourishment beverage" that recently made killing to feed unnecessary.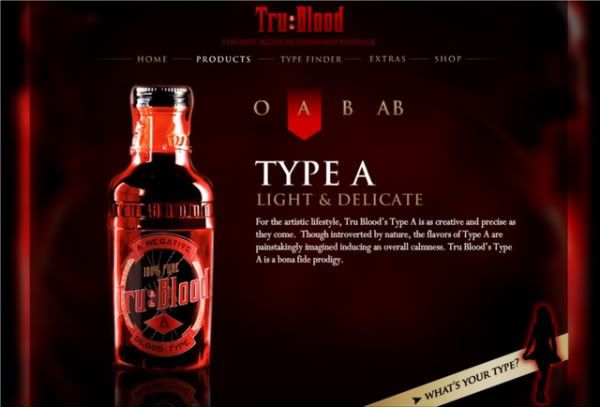 Fangs for the Memories:
Shades of Buffy in
TrueBlood
-
New York Observer